YieldNodes
is one of my favourite opportunities for passive income, and so it's only fitting to do a
Yield Nodes review
. In terms of '
passive
,' it's about as close to 100% as you can get. If you believe Yield Nodes is a scam, I urge you to investigate further.
Since February 2021, I've had funds invested in their masternode-based, profit-sharing platform, and I couldn't be happier with the results or the team's responsiveness.
Quick update for July 2022: this has been my best / most reliable and consistent high-yield investment to date (with the best communications, too!).
Also, if you
register for an account
, you will see their Audits and newsletters, including their masternodes performance reports. Super nice for referencing monthly yield, news, and so much more.
Is Yieldnodes a scam, or is Yieldnodes safe?
"Hey bro, have you heard about this new cryptocurrency investment opportunity? The yield is 100% per day, the monthly return is 10000% and sure, it's only been around for 17 days, we don't really know who's behind it and it's registered in Dubai, but this is the one man. This is will change your life. All you need to do is invest $1000 and starting building a team. It's totally legit…"
I'm sure you've heard this before. It's a war out there in crypto land. Heck, when it comes to investment as a whole, everyone's an expert and every day there's a new "investment opportunity" that's going to make you a billionaire.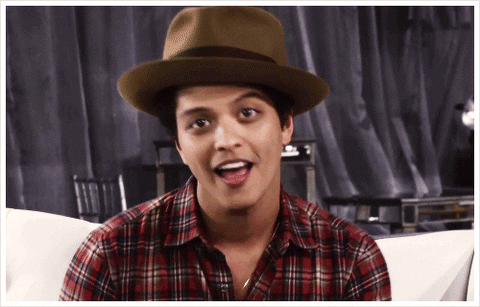 But today… today my friend, today is different… seriously though, let's talk Yieldnodes.
You're obviously reading this article because you've heard of the Yieldnodes platform and you're doing your homework (good on you for doing so), or you already invest in Yieldnodes, are still sceptical and trying to find something negative about the company.
Also, good on you!!
If you're new to Yieldnodes, let me give you the "crayon version" of what Yieldnodes is all about before we dive in deeper.
So what on earth is Yieldnodes?
What Yieldnodes does, is it owns and operates a bunch of nodes, or "servers" that process a bunch of transactions on the cryptocurrency blockchain.
This is called Masternoding.
To perform all of these crypto equations (proof of work & proof of stake), blockchains require these nodes.
These Nodes are then compensated for running these blockchains. Now, I know it sounds complicated, but it's similar to how website hosting companies are paid for hosting and running your website. Cryptocurrencies are then used to pay out rewards for doing all of these mathematical equations.
And so when you sign up and create a Yieldnodes account, Yield Nodes create nodes / servers, you rent them from Yieldnodes and then those nodes generate profits every month.
In fact, all the returns are split 85 / 15 meaning that 85% are paid out to people who rent these servers, while Yieldnodes reinvest 15%.
Now that you have a better understanding of what it is and how it works, let's look at the background of Yieldnodes.
Yieldnodes Background
The team behind Yieldnodes have offices in Malta and consists of these four dudes. Stefan Hoermann, Urs S., Yegor Volnyy and Dima Tymoshenko. I mean, there may be one or two other people behind the scenes, but we'll focus on these guys for now.
For reference, here are their Linkedin bios:
What I like that this team is that they are very much in the public eye. Especially Steve and Urs.
You regularly get to see them in interviews, responding to comments online, and I've personally had multiple 1-on-1 conversations with Steve since joining almost two years ago.
I have to say, the fact that the CEO of a company makes himself available to every single person who is part of Yieldnodes cannot be overstated.
These guys are both passionate and highly invested in this rental program.
Yieldnodes started in September 2019 along with Beta testing and officially opened to the public in 2020.
During the beta testing period, Beta testers had to make a minimum deposit of 5000 Euro, which is a significant chunk of change; however, the results were so good that just a few short months later, Yield Nodes was opened to the public with a way lower initial deposit option of 500 Euro.
When have I started with Yieldnodes?
My first investment into Yieldnodes was in February 2021. That would make it over 550 days now that I've had investments in Yieldnodes.
While there's a small learning curve in the beginning, I'm happy to say that my entire experience with Yieldnodes has been nothing short of incredible. Seriously
If you're interested in joining but need guidance and some epic tools (compound projection sheets, etc.), click here.
Everything from depositing funds into Yield Nodes, to receiving support from Steve, to withdrawing from Yieldnodes.
Withdrawals are done like clockwork. To receive your withdrawal, you initiate a request between the 1st and 15th of the month. It then gets paid out to you on the 8th of the following month. Think of it like a 30-day investment account you would have at a bank.
By the way, when putting in a withdrawal request, you can withdraw to Bitcoin (BTC), Sapphire (SAPP) or Tether (USDT – TRC20).
But let me share a personal story with you that really cemented Yieldnodes for me.
About two months ago, I missed the withdrawal date by one day. I initiated it on the 16th instead of before or on the cut-off, which is the 15th of every month.
I then got in touch with Steve over Skype, and told him my sob story, to which he replied, "msg me on the 8th and il see what i can do". I thanked him and to be honest, thought this was a sign of yet another scam.
So I waited, and on the 8th of June 2022, I messaged him to remind him. He asked me for my email and then said he'd do it.
I waited, but patience isn't my strong suit, so I messaged him again, to which he replied: "we have server issues, once fixed, ill check".
I thought, "oh shit"… here we go again. My dumbass fell for yet another scam…
However, 6 hours later, boom… the money was in my Trezor Bitcoin (BTC) wallet. No problems.
Even after already having spoken with Steve multiple times over skype and zoom, this small gesture just sealed the deal for me.
Let's talk about the Elephant in the room… Is Yield Nodes a Ponzi scheme or a legit Passive Income?
My short answer to that is, no, it's NOT a Ponzi scheme and YES, it's a legit Passive Income.
Here's why…
First of all, A Ponzi scheme is an investment fraud that pays existing investors with funds collected from new investors.
And while that may not mean much when it comes to Yieldnodes, Yieldnodes legit does not want, have or require team building as you would find with other MLM Ponzi schemes.
Yieldnodes operates differently and does not rely on an influx of member signups to keep going. In fact, the high initial investment amount of 500 EU ensures that only serious people take part.
I mean, have you seen the state of their website? Hardly professional looking (sorry Steve) and if recruiting new investors was a top priority for them, I'm sure they would have done a better job.
What I can say though, is that they do offer an affiliate option, which I find is awesome.
Here's my affiliate link for reference: https://unboundedsuccess.net/yieldnodes
*Signing up through my link doesn't cost you anything, I'm given a 5% commission and you have the convenience of joining with as low as 50 Euros.
Now, if you don't know what affiliate marketing is, first of all, the biggest brands in the world make use of it. It simply means that if you refer someone to a company, you get a small one-time commission.
In fact, here's an article that explains it in detail: What is Affiliate Marketing?
For instance… if you watch a YouTube video about some tech product and see a bunch of Amazon links in the description, those are all affiliate links which means that if you buy from those links, the person whose links they are, gets paid a small commission.
I don't think this is mentioned elsewhere and feel it's necessary to mention it.
Doing well EVEN during the collapse of Crypto in 2022
What's relevant to remember here is that even during the extremely volatile crypto market, Yieldnodes has quietly been crushing it since its inception with average monthly returns of around 6 – 10%.
What is their long-term masternoding goal?
Yielnodes' long-term goal is twofold.
For one, they want to build their own new blockchain-based economy decentralized economy called "Decenomy" and secondly, to create lots of new blockchains and coins with real-world applications. For instance, the Sapphire coin is already being used and is supported by a small country named Sao Tome and Principe.
As noders, we assist in operating this decentralized ecosystem, and as it grows, we all benefit.
Yieldnodes Monthly Return and Performance
Monthly revisions to this graph are posted on the Yieldnodes homepage. The chart below compares the value of €5,000 to BTC, the Dow, and gold over the past 24 months (image updated: since September 2019).
As for the profits we've been seeing, it has ranged from 5.2% all the way up to 19.2% back in March of 2021.
Yieldnodes generate between 5% and 15% return per month on average, however, and I quote:
"Should the yield drop below 5 % for three consecutive months, your rental payment will be returned along with any accrued profits (if compounded)."
That's a pretty bold statement and one I absolutely believe, given my personal interaction and experience with both Steve and Yieldnodes as a whole.
Bear in mind though, that your initial investment is locked in for 6 months, however profits can be taken out after one month.
While this may scare some people off, it's no different to many long-term investments through financial institutions and makes perfect sense given the complexity of building, running and maintaining these masternodes on the blockchain.
If however, you find yourself in a pickle and you need to do an emergency withdrawal, there is a 25% penalty fee payable. Again, pretty standard even for most long-term investments.
Worth mentioning is that Yieldnodes has recently launched another Beta phase where they allow you to purchase someone's withdrawal where you would gain 20% as a bonus with the other 5% going back into Yieldnodes. This means that they do not have to dissolve the master nodes, but keep them running without interruption and delays.
Pretty sweet.
These guys seem to think about everything. I mean, in March this year, they donated over 200,000 Euro to the Ukrainian government due to the war. 100,000 Euro came from Yieldnodes investors, with Steve and Urs matching it 100%.
Here's the blockchain to prove it: https://www.blockchain.com/btc/tx/ee50ce9f5c7edd91e0057ec4dfa9a7689a461e902c5024a69edc98252f68bcf9
Here is the link for their engagement outside of YieldNodes:
Yieldnodes generate compound profit from this rental program
What makes Yieldnodes so different is the power of compounding. You have complete control over how much you would like your monthly profit to compound vs how much you would like just to withdraw.
For instance, say you invested 1000 Euro and set your compound at 100%. After one year with a conservative average of just 6%, you will have 2.012,20 Euro, after 24 months, that goes up to 4,048.93 Euro, and after 36 months, your 1000 Euro investment would sit pretty at 8,147.25 Euro.
*Grab your own compound sheet like the one above where you can play around with numbers to see with 100% accuracy what you can make with Yieldnodes by clicking HERE.
Try getting that from any bank.
The minimum deposit needed to invest in Yieldnodes
Typically the minimum investment is 500 EU, however since Yieldnodes has been so good to me and so many other people out there, I want to make it as easy as possible for you to get started.
Get started with just 50 Euros (+ some epic Bonuses I share) by clicking here.
Yieldnodes risks
Look, I'm not blind to the fact that this is high risk and that it may all just be an incredible scam. I've seen some REAL sophisticated and convincing stuff in the crypto world. But in saying that, I've never had the opportunity to talk to the CEO of a company like this either.
The fact that the team is in Malta may raise some red flags. I dunno, I'm cool with the fact that it's not Dubai.
Sidenote: If any crypto or new investment type company is based in Dubai, run for the hills.
The more money that comes in, the more risk there is with lower yields. And what I mean by that is that Yieldnodes would need more buy-in in order to sustain growth, and if this doesn't happen, there is a very big chance that it may stagnate.
They admit they are small and in the infant stages and that no auditing firm audits them.
They are also not regulated yet, which is another thing they are extremely open and vocal about.
The Yieldnodes team have however, been getting the growing community involved with doing the audits on behalf of everyone invested.
Two of these audits have now been done via random draws with auditors showing pics of their experiences, signed statements and so forth.
Even though it's not an audit done by an Auditing Firm, I just love this idea of involving the community.
Some may ask why Yieldnodes just don't show everything publicly, and for obvious reasons, they wouldn't want their entire masternode business model and "secrets" to be known to the world, so it makes sense for them not to want to publicly talk about this or show it.
I want you to remember one thing if you're thinking of joining Yieldnodes…
Yieldnodes is not an investment. People may use the word "invest", but Yieldnodes offers a rental program to generate coins where people like you and I can participate in and receive a share of the profits.
Whenever you part with your money to make more, there is always risk involved.
No matter the business model. Know this.
Never risk more than you are willing to lose. Ever. No matter who tells you what and always diversify.
Oh, and before I let you go, do yourself a favour and go check out their Trustpilot page. Don't be fooled by some of the obviously scammy reviews, though.
Check out their legitimate reviews on Trustpilot, below (all live and clickable):
How to get started with YieldNodes
Even if you've never dealt with cryptocurrency before, Yieldnodes is a great place to begin.
Else, just follow the steps below.
1. Register an account
Simply head on over to the
signup
page and fill out the required fields.
If you'd like, you can finish up your KYC paperwork now, but it's not required until you make a withdrawal or set up automatic deposits.
2. Deposit (super easy!)
The process of depositing and withdrawing funds has been simplified by Yieldnodes during the past few of years. To fund your account, you can use a debit card or bank transfer through one of their third-party partners, or you can send BTC or USDT to an address.
Keep in mind that the minimum deposit is 500 EU (50EU with my special link) and that funds are locked up for 6 months, but as mentioned, withdrawals during this time are possible for a fee.
2. Earn (& withdraw, compound or both!)
That's it!
Now you have to wait 7 days before your deposited funds are master-noded (ie tokens purchased, server configured etc), then you start earning.
If you wish to set auto-compounding, you can do so via the "Automatic Compounding" slider on the Withdrawals page (more on that in the FAQs).
To withdraw, simply submit your request before the 15th, and you will receive it by the 8th of the following month (withdraw in BTC, SAPP or USDT – your EURO earnings will be exchanged at the time withdrawal is sent).
📚 Yield Nodes FAQs
🙋 Will my profit change based on Bitcoin price?
Yes and no — but probably not in the way you think!
The price of Bitcoin affects the majority of the cryptocurrency space, therefore "yes", the earnings Yieldnodes generate will be somewhat influenced by Bitcoin and the cryptocurrency markets in general….if cryptocurrency has a rough few months, you will likely see this reflected in the amount of profit Yieldnodes make over those months.
However, in terms of deposits and withdrawals, the answer is "no"; everything is "pegged" to the EU. Withdrawals and deposits are the only two functions for Bitcoin.
To deposit 1,000 EU, for example, Yieldnodes will instruct you on how much Bitcoin to transfer. i.e. 1,000 EU in Bitcoin at the current exchange rate.
If you withdraw 1,000 EU, Yieldnodes will send you 1,000 EU worth of Bitcoin at the current exchange rate. In principle, if you rapidly converted that to EU, you would have 1,000 EU.
🙋 Is the cryptocurrency "bull run" affecting YieldNodes?
When something takes off and continues to rise in value, it is said to be on a "bull run". If this is the case, then Yieldnodes' returns will only occur during a bull market.
Yes and No again. Each month, Yieldnodes predicts "5-15% pure profit" (and even gives a guarantee if it falls below 5% for three months in a row).
There is undoubtedly the possibility for higher-than-average returns during a bull run and lower-than-average returns during a bear run, but Yieldnodes has been functioning long before the "bull run", during times when things were quite flat, and even during some of crypto's darkest hours, when Bitcoin hit an all-time low, plunging below $5,000 USD in March 2020.
Their average monthly return for this time period has been 11%.
From what we can tell, "good returns" do not require "bull runs." Although it's unlikely that the monthly returns of 11% observed since 2019 will be maintained indefinitely, even a small portion of those levels would still be superior to the returns offered by most investments.
🙋 Is it possible to get my original deposit back?
It's locked up for 6 months, which is actually closer to 7 because of the withdrawal process.
The fact that you can actually cash out your deposits on Yieldnodes is a major bonus compared to many other high-yield passive income possibilities where you only get paid in rewards. Keep in mind that the 6-month lockout applies to every compound because each one is considered a "deposit." You can make an emergency withdrawal within 48 hours, however doing so will cost you a 25% fee.
To make a withdrawal, go to your account and select Withdrawal from the menu. After using the service for longer than six months, you'll be able to access a "Transfer Noded Balance."
🙋 Can I access my money at any time?
Your deposit is locked for 6 months, but there is no maximum term. Withdrawing funds within the 6-month lock-in period may be possible, but this is at the discretion of Yieldnodes, and costs are likely to be incurred, meaning you may receive less than you invested.
Profits from your first monthly earnings are available for withdrawal (i.e. profits are not locked in, so they can be withdrawn or reinvested). When reinvesting or compounding, each month has its own 6-month minimum term.
🙋 What are the tax implications of Yield Nodes?
The short answer is that you should consult with a crypto accountant or tax professional. The reason for this is that some aspects of crypto are still somewhat murky. Someone who fully understands your situation and has the relevant knowledge to back up any tax inquiry should make the call.
🙋 How does Yieldnodes generate revenue?
Only 15% of the money made through Yieldnodes' service is kept by the company; the other 85% goes to the users. They make money primarily from masternoding activities, but also through other aspects of their rapidly expanding ecosystem, including as the exchanges they run and the initiatives they nurture, such as SAPP (Sapphire) and other coins.
Keep in mind that the indicated yields and returns reflect the investment after the deduction of the 15% fee. For example, the 11% average return shown is the actual return made to investors. There are no secrets.
🙋 How long-lasting is the APY (Annual Percentage Yield)?
To begin with, there is no APY; Yieldnodes is a "profit share", but when you calculate the APR or APY, it's quite impressive ati.e. 120% or 213% APY (ie. compounded).
🙋 How long will these returns last?
That's a difficult question to answer. Is it possible to keep the monthly APY around 10% with only masternode and staking rewards, given that more and more people join? I have my doubts.
Who knows, though; Yieldnodes is constantly innovating and working on new projects like DECENOMY (many coins with a currently very low market cap, meaning there is plenty of room for growth).
🙋 Are there any drawbacks to using the YieldNodes system?
Would you be surprised if I said "none" aside from risk?
Yieldnodes, in my experience, do exactly what they say, and their customer experience and interaction are excellent.
There are a few things that would be nice to have, like a community (but I understand that this could get in the way of the team's main work) and some kind of auto-withdrawal so that I don't have to manually withdraw money every month, but overall I'm very happy with Yieldnodes and think they're doing a great job.
🙋 What is Sapphire?
Sapphire is a cryptocurrency that Yieldnodes bought. It contributes to the portfolio's masternode profits, but it is one of at least ten currencies being masternoded. Sapphire is a good coin to support because Yieldnodes is now the developer, and they have various crypto projects planned that will help the currency grow.
🙋 Are there any costs/fees?
There are no membership or subscription fees, and the platform is completely free to use. The platform's ongoing management costs are deducted from monthly profits (15% of profits are deducted as a Yieldnodes operating fee), and the returns shown are net of any Yieldnodes fees.
In short, if you withdraw 1,000 EU, you get 1,000 EU.
🙋 How Much Can I Earn With Yieldnodes?
Monthly returns can range from as high as 19% to as low as 5%. Yield nodes will always make an effort to pay at least 5% per month, but returns are not guaranteed.
🙋 Anything else worth mentioning?
Yes; it specifically states that "Should the yield drop below 5% for 3 consecutive months, your rental payment will be returned along with any accrued profits (if compounded). No fuss – no quibbling!" Even though it has averaged 11% for the past 18 months, that is incredible!
They also have an emergency contact system where you can enter your next of kin information and a number of months. If you do not log in to Yieldnodes within that time period, your next of kin will be notified via email.
I already mentioned that you can make an "emergency withdrawal" within 48 hours for a 25% fee.
If you're new to this, the "emergency withdraw" fee might not sound like much, but it is! I've never seen another program with this option; usually, once your funds are in, they're in – there's no "quick release". YieldNodes deserves credit for making this available. The 25% fee is due to the anticipated loss from quickly and improperly shutting down nodes, etc.
Their dashboard makes it very easy to see your return. Everything is open and transparent, and they communicate in "plain English" (no nonsense!).
Their founders appear to be very decent; they announced that they would personally match funds donated to humanitarian aid for those displaced in Ukraine, and they built a feature into the Yield Nodes app that allows members to donate from their profits (see February 2022 update below).
Monthly Yieldnodes Updates 2022
August 2022 (Yieldnodes profit: 6.1%)
Not the best month for Yieldnodes, but again, considering what's going on in the crypto world, this is damn good.
Yieldnodes opened their own Datacenter in Würzburg.
They are building their own server farm in a datacenter located in Würzburg. This will allow them to decouple themselves from 3rd-party servers and be able to move operations in-house …along with their own security own staff!
Epic!
July 2022 (Yieldnodes profit: 9.2%)
What a fantastic month for Yieldnodes! This was a pleasant surprise because we hadn't seen a +9% return since October. They have also uploaded the "audit" results for July, which can be found on the left side of the dashboard when you login.
June 2022 (Yieldnodes profit: 6.1%)
Another bad month for cryptocurrency, mostly in the red…but another month of profit from Yieldnodes! Yes, it is the lowest yet, but it is still significantly higher than everything else this month.
Enjoy!
Have you used Yieldnodes yet? Check it out here. Or go through this special link to get access to a minimum of 50EU deposit, compound spreadsheets and more.
May 2022 (Yieldnodes profit: 6.5%)
Just when you thought crypto couldn't get any worse than April, the Terra Luna collapse adds fuel to the fire.
Despite the fact that every token/coin in my portfolio is negative, Yieldnodes returned 6.5%. Yes, it is the lowest return so far, but consider how bad the markets have been; in comparison, it is pretty incredible!
Also announced is the Democratic Republic of São Tomé and Príncipe, a small Portuguese-speaking African island, with whom they are collaborating on DECENOMY to facilitate economic infrastructure. I expect we'll hear more in the coming months.
April 2022 (Yieldnodes profit: 8.3%)
Another bad month for crypto, but another month of very stable Yieldnode returns! USDT withdrawals are now available (TRC20 network), more DECENOMY work is planned (including education – see knowledgebase within Yieldnodes account), another community audit in the Malta offices is planned for July, and several Quality of Live (QoL) upgrades – ie UI and UX improvements… and a government collaboration in the works!
March 2022 (Yieldnodes profit: 7.4%)
There's also a lot of news! Yieldnodes have taken control of the Flits app.
USDT is still being tested, and a debit card partner is in the works. You can also donate to humanitarian funds in Ukraine through the DECENOMY-created https://help4ua.net/en (however, if you do it through your Yieldnodes account, Steve and Urs will match it 100%!!).
February 2022 (Yieldnodes profit: 8.3%)
Yieldnodes stated in this month's newsletter that, while they are non-political, they take a strong humanitarian stance.
The team has been hard at work implementing a "donation from withdrawable funds" option, and both Urs and Steve have pledged to personally match donations dollar for dollar. (Not YieldNodes money! From their own personal funds)… and the transfer(s) will be displayed in a clear manner #kudos
January 2022 (Yieldnodes profit: 8%)
A USDT withdrawal option has been added, but there is a 1% fee. Because BTC is the primary exchange pair for all masternode coins, the additional risk of price fluctuations, etc., must be considered. Withdrawals of BTC and SAPP are still free. There are also numerous DECENOMY updates.
To summarize… Yieldnodes is NOT a trading platform, so loss of capital is highly unlikely. Naturally, there are expenses, but servers are rented, and contracts can be cancelled.
The team behind Yieldnodes are very public and transparent.
You can absolutely start with as little as 50EU – CLICK HERE.
As with any other investments, if you consider Yieldnodes as an investment platform, just remember that there is risk involved, however they are very open and honest about it.
Would love to hear what your experiences have been and if you have any questions, drop them below 🙂
Oh, here's a Yieldnodes review video:
PS: This is NOT investment advice and should not be treated as such.
Ciao for now!